Thank-you for taking a moment to stop-by my website, to learn more about my challenge.

With 2 successive London to Paris cycle challenges under my belt (Sep 2013, Sep 2014), I've just completed my 3rd, in July as part of my preparations for my biggest challenge yet: in November I'll be cycling Death Valley, USA!
With temperatures typically around 30 deg C, the 5 days in the saddle covering 260 miles, experiencing both the lowest point in the Western Hemisphere (282 ft BELOW sea-level), and some high peaks (4,000 & 5,000 ft), are sure to be a monumental challenge.

Once again, I'm cycling to raise funds for Parkinson's UK, a cause with personal importance.
I would be very grateful for any donations via my JustGiving page - every single pound will help fund vital research into Parkinson's disease, as well as supporting those with this debilitating illness.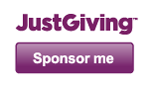 --------__@ __@ __@ __@ __~@
----- _`\<,_ _`\<,_ _`\<,_ _`\<,_ _`\<,_
---- (*)/ (*) (*)/ (*) (*)/ (*) (*)/ (*) (*)/ (*)

~~~~~~~~~~~~~~~~~~~~~~~~~~~~~~~~~~~~~~~~~~~~~~~~~~~~